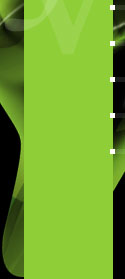 ---
From 14th November to 2nd Décember 2017
Personnal exhibition at the Gallery "Aux Arts, Etc." (Ajaccio)

---
Secondary Studies at Bizerte (Tunisia)

Plastic Art: Ecole Nationale des Beaux Arts de Paris; Private Studios; Portrait Studies, Landscape, Animal Studies, Composition.

1964 : First Exhibitions;


Paris: French Artists, Women painters exhibition.
Regional Exhibitions: Seine et Mame, Melun, Barbizon etc.
Meeting with Marc Chagall in Vence.
Personal Work.


1974 : Leaves for Normandy and settles in Rouen. Works on her own.

1977: Definitive choice of Plastic Art (Painting, Drawings, Sculpture), personal research, studies of nude models at the Ecole des Beaux Arts de Rouen.
---
1974 to 1983 :
Cultural Centre of Melun (every year)

1974 to 1999/2000 :
Melun and surroundings
Dammarie les Lys
Metz
Lille
Paris and Surroundings
Le Havre
Guadeloupe

1995 :
Contemporary Arts Centre, Rouen

June/Oct.1999 :
Confrontation Art Gallery, Rouen
Daviel Maine Theater XIIIeme, Paris
Du 04/06 au 16/06/07
Exposition à Ajaccio, Espace U-Borgu.
Du 08/06/07 au 01/09/07
Rencontres d'Art contemporain de Calvi
Juin 2007
Exposition dans le cadre du Festival de Jazz d'Ajaccio
Du 14/09/07 au 30/09/07
Exposition à l'Ambassade de Malte à Paris
Du 27/11/12 au 20/12/12
Exposition à l'Espace Diamant à Ajaccio "50 ans de peinture"
---
Cultural Centre at Melun
Andre Malraux Centre, Rueil Malmaison
Town Hall of Sotteville les Rouen
Foreign Countries : Hamburg, Carthage, Geneva, Boston, New York, Montreal.
---
France :
Paris and its region
Melun and its region
Cherbourg
Rouen and its region
South of France
etc.
Foreign :
Tunis
Tokyo
Kyoto
Geneva
Antwerp
New York
San Francisco
Boston
Düsseldorf
Malta
Carthage
---
Figuration critique - Paris Grand Palais
Dessin et Peinture à l'Eau - Paris Grand Palais - Espace Branly Tour Eiffel (depuis 1988)
Salon Tunisien - Institut de Carthage, Tunis
Salon de Rouen - Musée des Beaux Arts de Rouen
Biennale des Femmes Peintres - Paris Grand Palais
Salon d'Automne - Rouen Parc Expo
Salon de Vernon - Musée des Beaux Arts de Vernon
Salon d'Elbeuf
Salon de Nassandres
Salon d'Art Contemporain - Rouen Parc Expo
Salon d'Art Abstrait - Bois Guillaume, Seine Maritime (1998)
Salon des Communautés Européennes "Convergences" La Valette Malte - Théâtre Manoel - Gozo - 1996
Salon du Dessin et de la Peinture à l'Eau - Paris Tour Eiffel 1998
"Le Temps qui Passe" - Abbaye St Georges - St Martin de Boscherville (nov./déc. 1999)
"En Liaison avec les Maltais de l'Etranger" - La Valette Malte
Invitée d'honneur pour le Salon de peinture de Grenade sur Garonne du 8/09/07 au 16/09/07
Biennale Internationale d'Art Contemporain de Florence du 01/12/07 au 09/12/07
Rencontres d'Art contemporain de Dakar du 20/01/08 au 31/01/08
---
France
USA
Germany
Belgium
Holland
Tunisia
Japan
Senegal
French West Indies
Canada (Quebec)
Switzerland
---
Book covers - Gallimard (Carre Noir collection); Hachette
Record covers
Posters
Represented in Gerard XURIGUERA « Drawing, Pastel, Aquarelle in Contemporary Art » edited by Meyer; Preface of Francois Bergot, General Inspector of French Museums.
Publishes an article on drawing in the magazine "Pratique des Arts" in 1996
Publishes an anthology of her works from 1979 to 1994 : Itinerary (Preface of Gerard Xuriguera, ORA Editions, 1995)
Publishes an anthology « Golf Courses » prefaced by Christian Deguerre (Golf magazine, European Golf)
SEPS Boulogne
Figure dans l'ouvrage "ART" artistes du XVe au XXIe siecle - éditions REGARDS
Figure dans l'ouvrage "CORSE ITINERAIRE DES ARTS "

---
Critical Figuration
Drawing and Water Colours
Women painters
Contemporary Art Salon of Rouen
---
Literary Magazine
Parisien Libere
The Republic - Seine et Mame
The Painter
The Art Amateur
Cimaise
Demeures et Chateaux
Marie-Claire
Ouest-France
l'Affiche Culturelle
Le Havre Libre
Paris-Normandie
Uberte Dimanche
Le Soleil (Dakar)
Le Quotidien de Paris
Hamburger Abenblatt (Hamburg)
Sunday Time (Malte)
Nice Matin
Corse Matin
Fémina
Le Journal de la Corse
Article dans le Magazine L'Univers des arts du mois de juin 2007
---
Radio France Melun
Mega Ouest Paris
Radio France Normandie Rouen
R F M corese
---
Personal Exhibtions
France 3 Normandy
Participates in film production for the 5th 'Rehabilitation of the Landscape' in December 1995
France 3 Corse
---
1998 : Gold Medal for Merit and Dedication to Franch Art
1999 : Bronze Medal Arts Sciences et Letters